spreading joy, normalizing body-positivity, and expanding access to mental health support
more than just accessories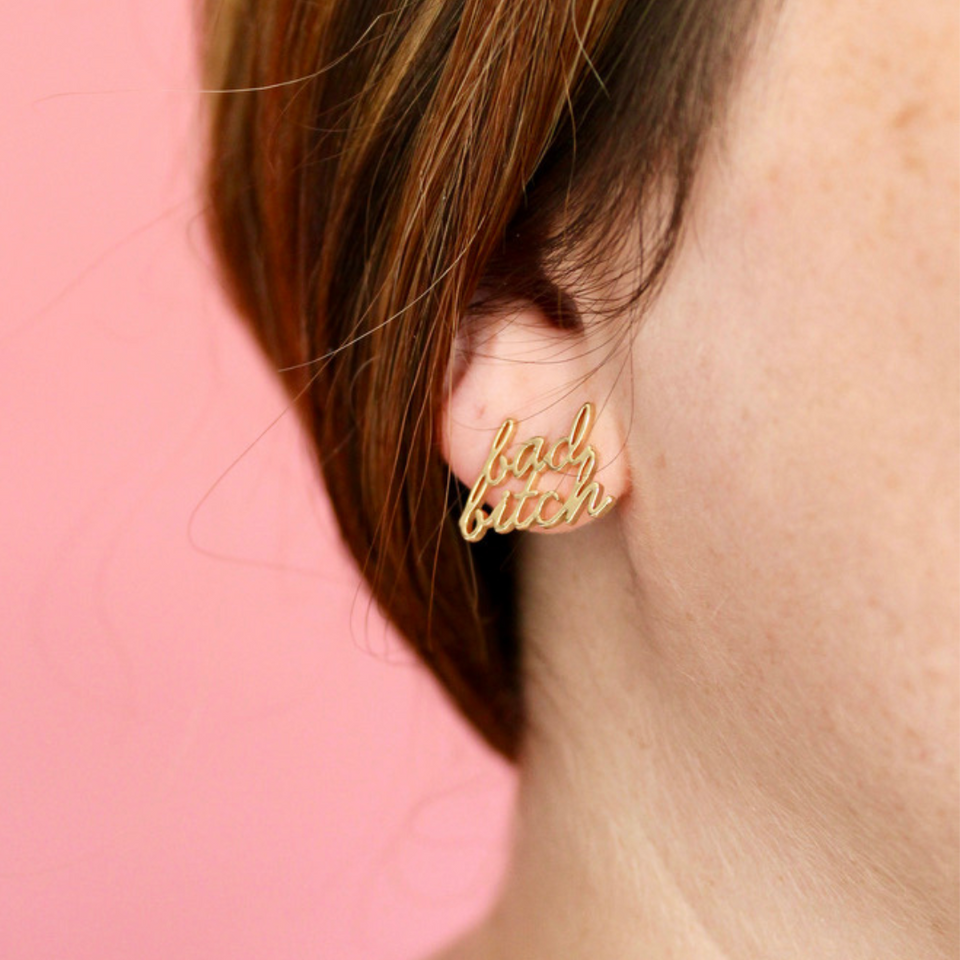 can we be real?
roziejune exists to help you embody your magic through fun, inclusive body-positive accessories! We're a shop (but also a community) committed to empowerment, joy, mental health, inclusivity, and all things love. You can totally sit with us!
shop our full minimalist collection
minimalistic cuties
simply stunning.
For all of our more minimalist girlies. We see you. We got you.
Shop our minimalist pieces here 👇
Pearls Are a Girl's Best Friend Studs
$22.00
Are you freaking kidding me with this shine?? You guys are gonna die when you see how these gorgeous pearl and rhinestone studs shimmer in the sunlight! These stunning studs feature a large pearl wrapped in a band of clear rhinestones. They're a touch fancy and perfect for glamming up an everyday look or for a day you're feeling classy! ✨ - Post back - 2/10 heaviness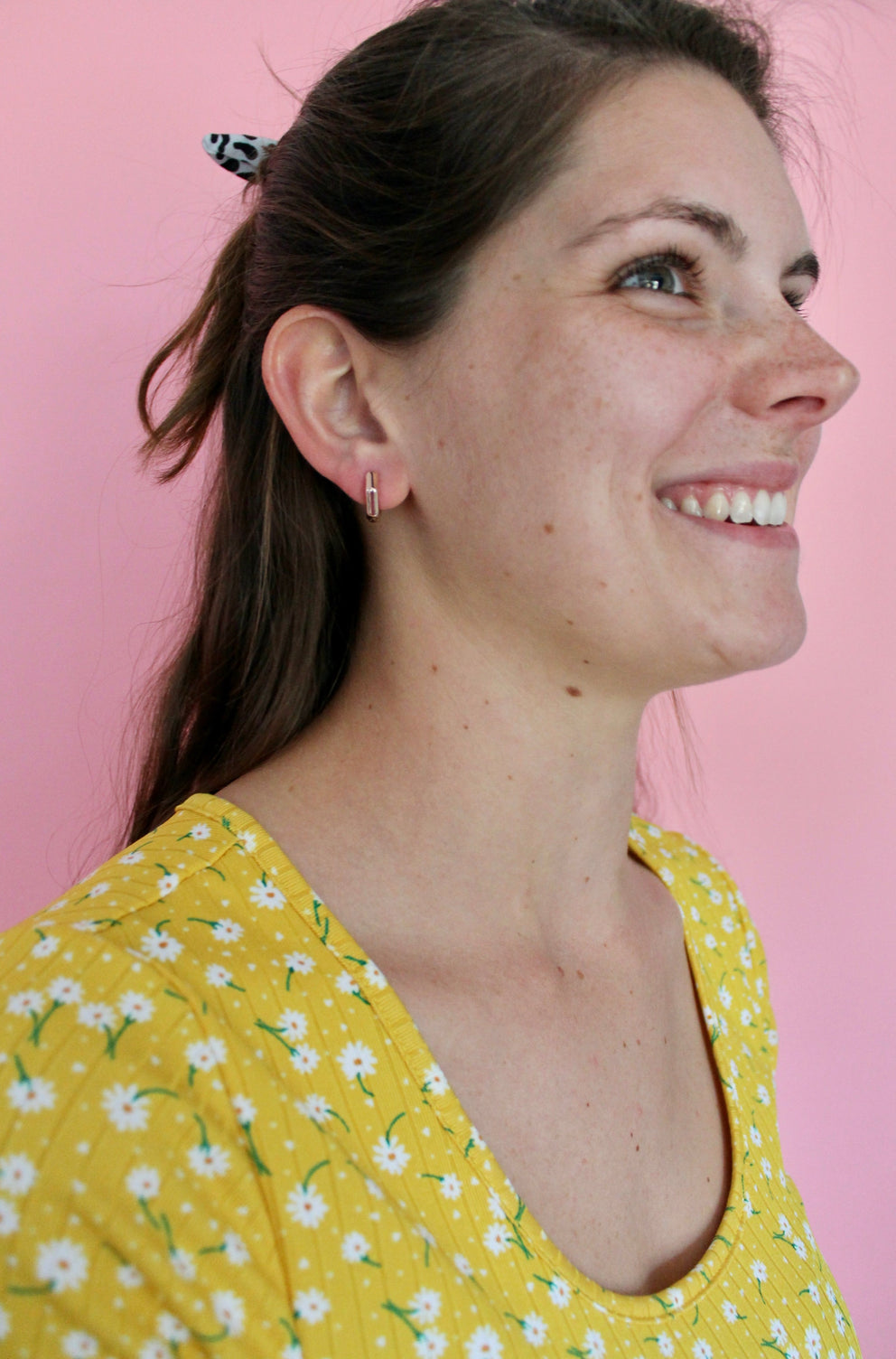 Hexagon Hugging Hoops *ROSE GOLD*
$17.00
You asked for rose gold, and we've got you!! These sweet hexagon huggie hoops are the sweetest tone of rose gold! They're delicate, feminine, and because they're clasp backs, they'll never poke you! These may be too small if you have larger lobes, so keep that in mind! -Huggie hoops -1/10 on heaviness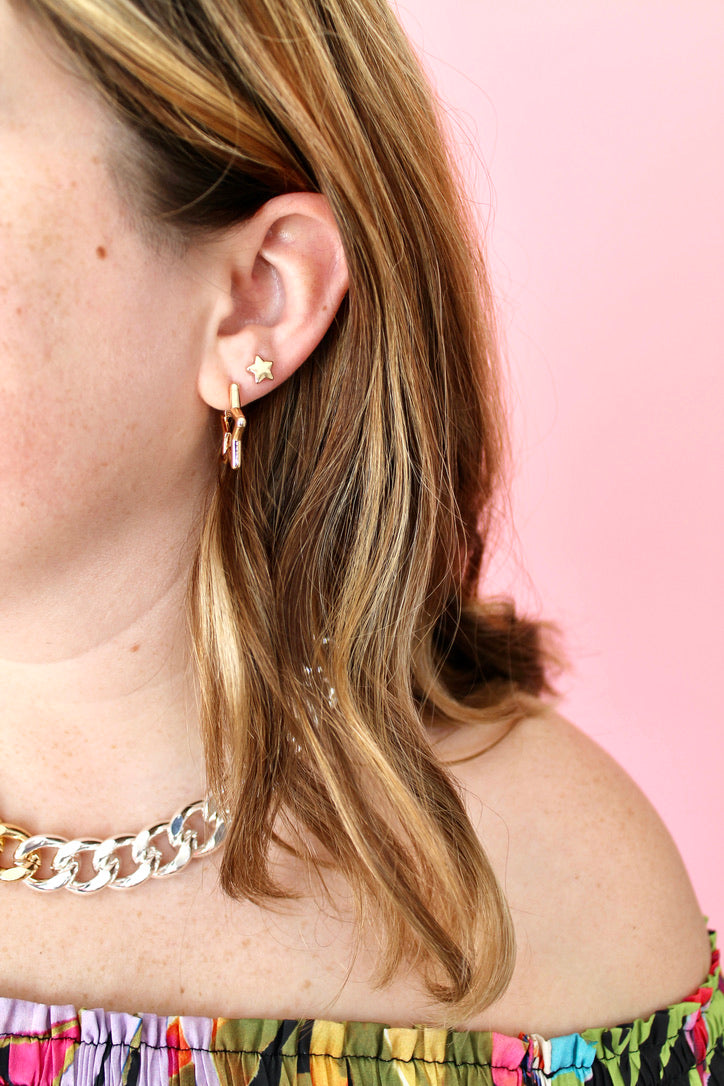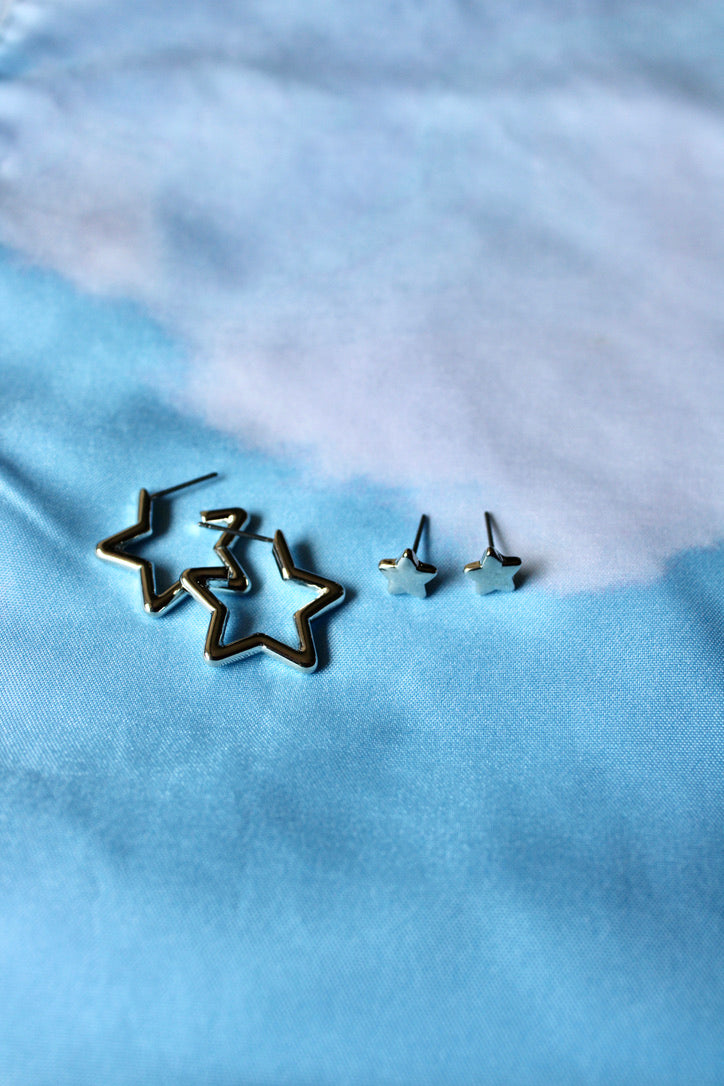 Super Star Hoop + Stud Set
$22.00
Just like stars in the sky, this stud + hoop set is pure perfection! They come in gold or silver, are incredibly lightweight, + are perfect for stacking or wearing solo!! Bonus idea: mismatch these for a fun spin! Perfect for 24 hours, 7 days a week! These are a total STAPLE! -Post back -1/10 on heaviness
loud + proud.
Reminding you to take up space + stand out!

Shop bold statement pieces here 👇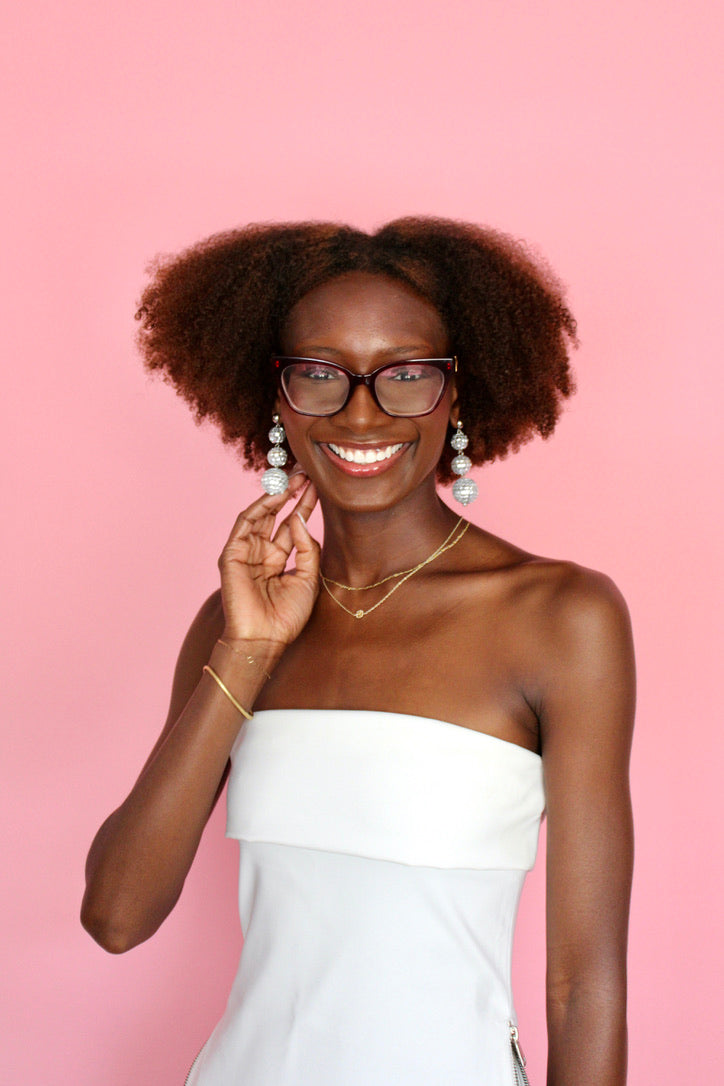 #dancetherapy Disco Dangles
$24.00
Because sometimes you just need to dance 💃 (No, seriously, one time my therapy homework was literally just to dance in crazy, bizarre ways!!) So CHEERS to these #dancetherapy cuties! These are three-tiered silver disco balls that increase in size as they go down + hang from a small silver post. They're a smidge heavy, but truly not bad. SO shiny, playful + fun, these are a party from top to bottom! ✨ - Post back - 4.5/10 heaviness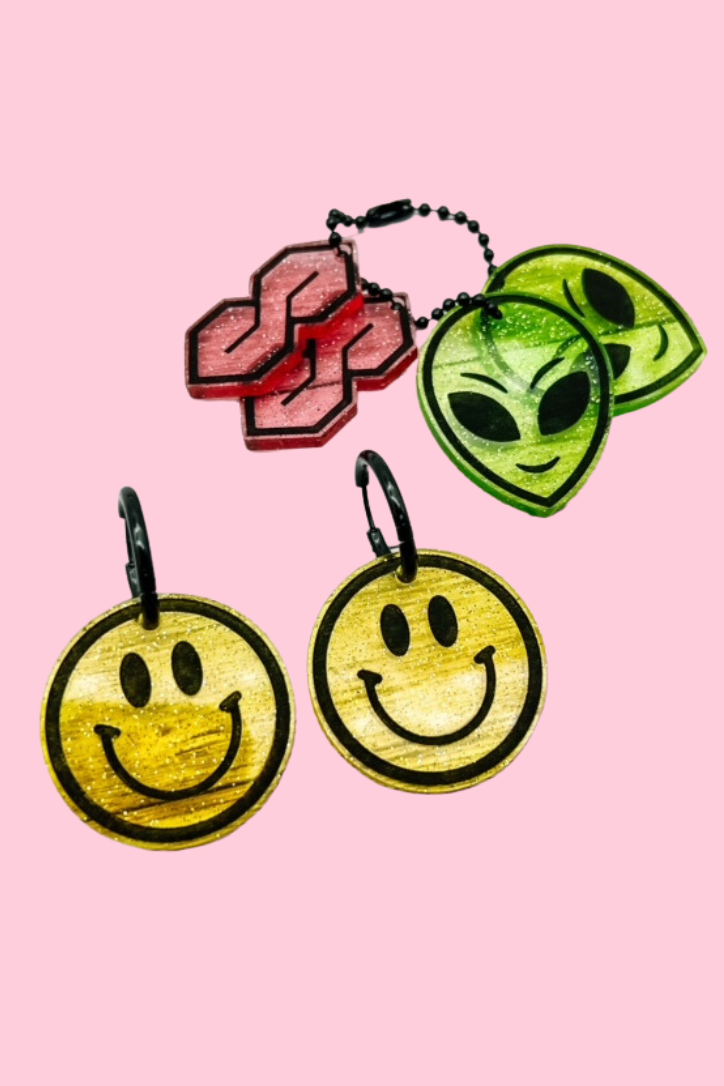 90s Nostalgia Interchangeable Hoops *HYPOALLERGENIC*
$24.00
Literally the happiest earrings ever 😃 These mega-cuties are extra fun + feature interchangeable glittery acrylic charms!! The base of these earrings are shiny black, semi-chunky huggie hoop + with your purchase you get 3 sets of super cute (+ large!) charms that you can layer up, mix + match, or swap out whenever you feel like it! The charms: - Glittery yellow smiley face with black outline + detailing - Glittery pink "S" doodle (IYKYK) - Glittery green alien head They definitely give all the 90s energy + vibes!! They're perfect fora casual outfit, an edgier look, or just any day you need a sweet reminder of happy times! So cuuuute! - HYPOALLERGENIC!! - Handmade by @born2blossomdesigns - Huggie Hoop - 2.5/10 heaviness   NOTE: This is a pre-sale product! Please expect a delay in shipping as this product is made-to-order.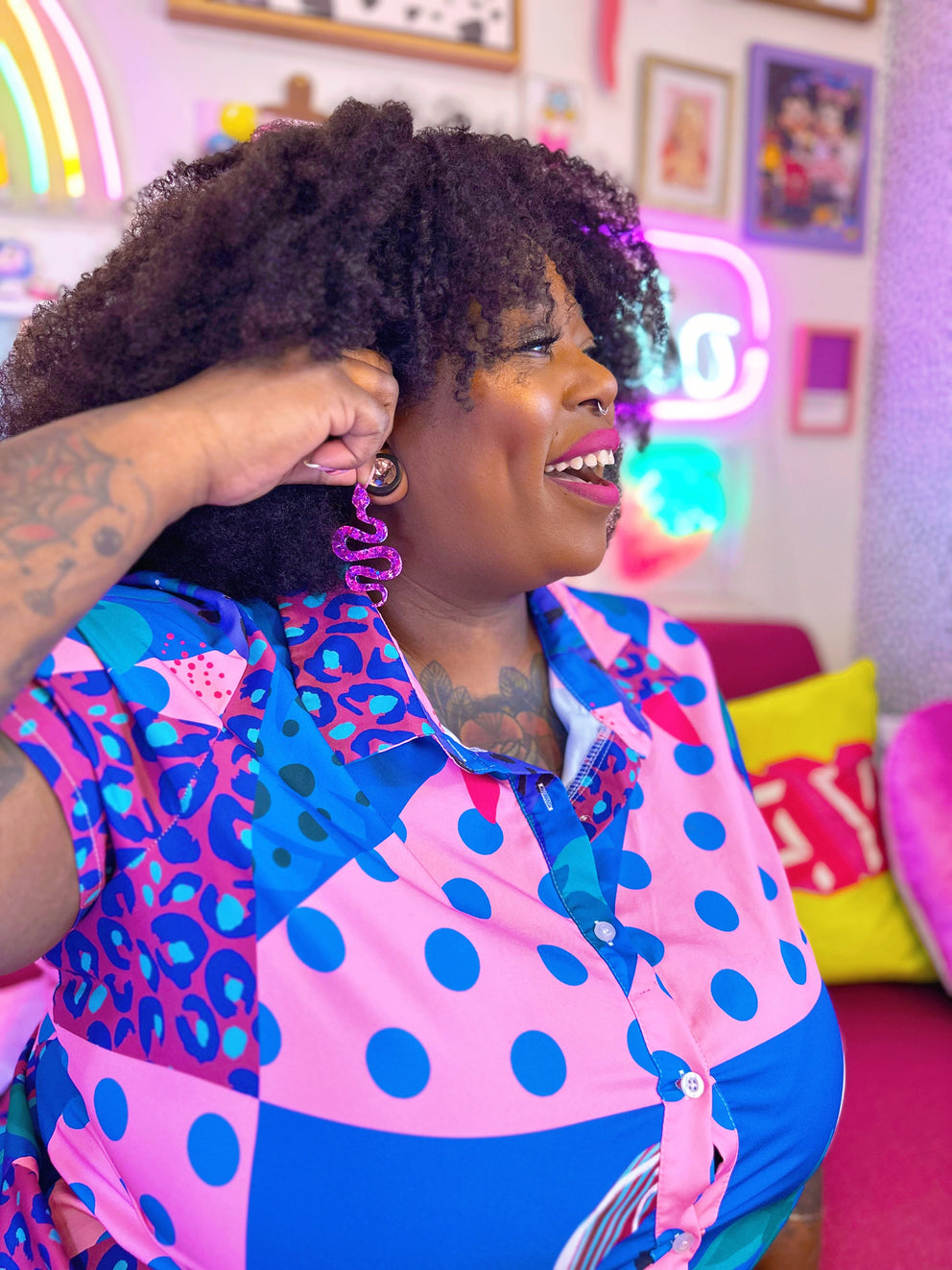 All Sparkle, No Bite Snake Dangles
$21.00
Ummm grab your sunnies, because the glitter + shine on these snake dangles is outrageous! 🤩✨ These are resin dangles that feature a squiggled snake filled with the freaking shiniest star shaped glitter!! They're honestly so fucking pretty + shimmery. Plussss, these babies come in two color options: purple or gold!! SO MUCH TO LOVE!  - Post back - 1/10 heaviness    
sensitive pieces for sensitive babes.
For all of our friends with sensitive skin, we're here to still help you still look fab while protecting your sweet skin!
P.S. Any of our hook back earrings can be made hypoallergenic, just leave us a note at checkout!
JOIN THE ROZIEJUNE INSIDER'S CLUB!
bold bitches 🌈
tenderhearted queens 💖
exceptionally well-accessorized humans ✨

get exclusive products, big discounts, 24-hour + free-shipping, and an incredible community, too!
Let customers speak for us